Your guide to… Marsden
Posted: April, 2023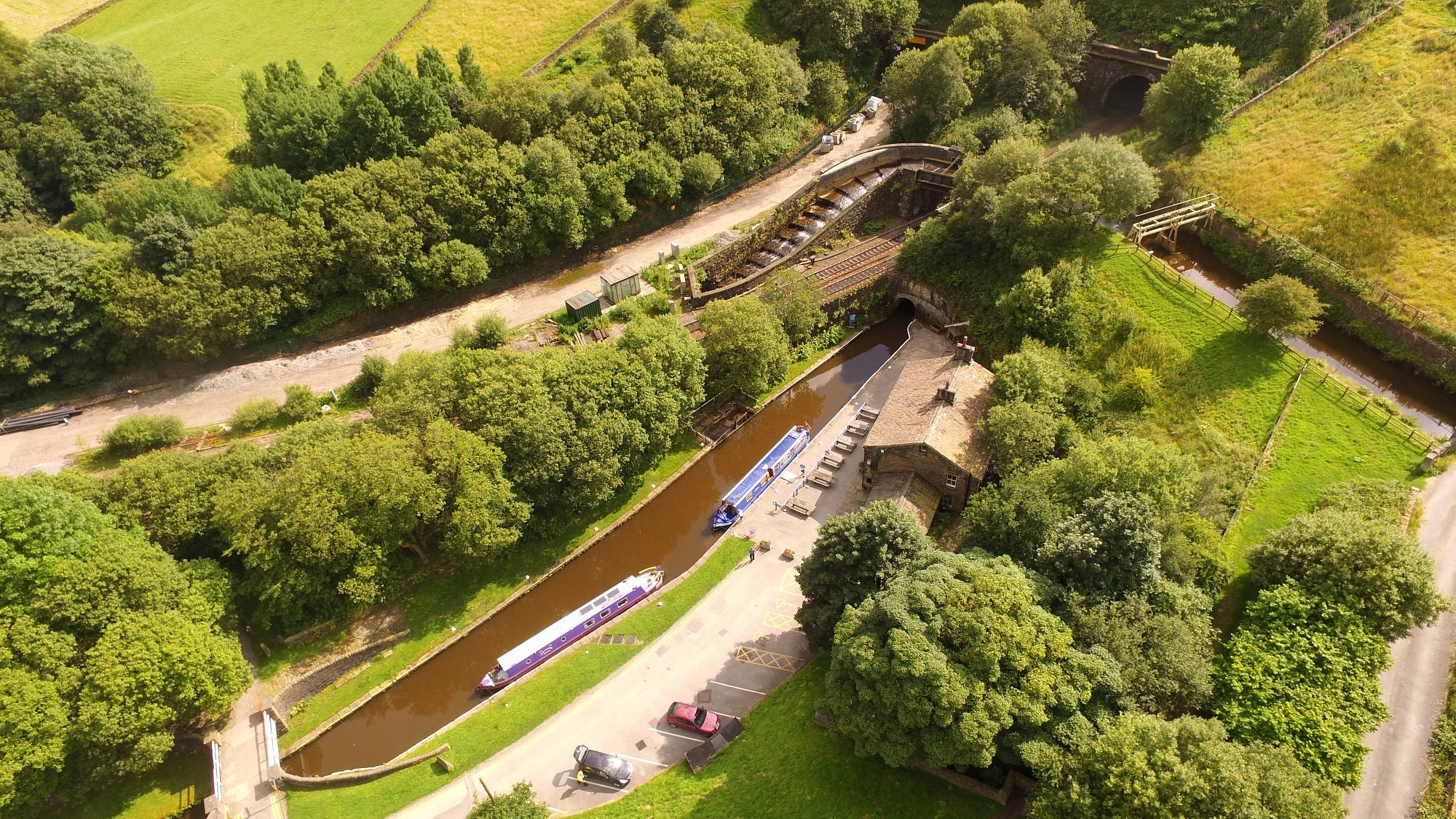 Overview
A former textiles community, Marsden is the last village in the Colne Valley before Yorkshire turns into Lancashire.
Surrounded by moorland and with its own stretch of canal, Marsden is well-known by walkers, and over the years, has become a thriving village with plenty of shops, cafes, and restaurants.
Since 2020 in particular, the village has had a renaissance, with new businesses popping up.
Houses for sale in Marsden
Its popularity means that homes don't stay on the market for long, and farmhouses are like gold-dust. Scroll our website or Rightmove and you'll mainly find 3-bedroom houses for sale in Marsden, in the region of £170,000-£350,000.
2-bedroom and 4-bedroom+ houses for sale in Marsden are much rarer, and when they do hit the market, are usually snapped up quickly.
The valley sides of Marsden also lend themselves to farming, meaning that it has centuries-old farmhouses that are primed for redevelopment.
Most of the farmhouses are now occupied, but there are a handful that remain untouched. This type of estate may even be sold via property auction.
There are also a handful of new apartment schemes in Marsden – including rental apartments for the elderly – by local developers.
Walks in Marsden
There is a walk for everyone in Marsden, from a simple walk in the park, to hours of walking on the moors.
1. 30-minute walks in Marsden
Drive to and park up at the Standedge Visitor Centre. Take the canal path to the centre of Marsden, grab a coffee or some lunch, and then head back. A simple but satisfying walk.
2. 1-hour walks in Marsden
Park up at the National Trust site in Marsden and take the canal path to Slaithwaite. It'll take approximately 1-hour and then you'll find yourself in the lovely village of Slaithwaite.
Alternatively, park near the former Hey Green Hotel in Marsden, head towards Easter Gate and follow the Pack Horse Trail to March Haigh reservoir. You then loop back on yourself to Hey Green.
3. 2-hour walks in Marsden
The Marsden Deer Hill walk starts in Marsden, before climbing up onto the moors for far-reaching views from the tops. Follow Deer Hill conduit, with the option of an added detour to Deer Hill Reservoir, before winding down back to Marsden through Wessenden Valley.
Places to eat and drink in Marsden
There are plenty of diverse places to eat in Marsden. Over the last few years, several cafes and bars have cropped up in the village, offering everything from Vietnamese food to Italian food and vegan options.
At the top of Peel Street, you'll find the New Inn pub and Sass Wellbeing Studio & Coffee, offering amazing coffee and simple but delicious breakfast options.
A small walk down Peel Street and you'll stumble across one of the village's longest standing restaurants, the Italian Mozzarellas – sister restaurant to cosy countryside eatery, The Olive Branch Inn, based on Manchester Road.
Next to Mozzarellas is Crumbals on the Corner, and across the road is Katie's Homemade Kitchen – two lovely, fulfilling lunch options.
You'll also find Mario's Diner, Bao Buns at The Riverhead, Arcade Marsden and Oi Dumplings on the same street, all offering a range of lunch or dinner options.
Things to do in Marsden
If you're looking for things to do in Marsden, consider a walk down the canal, followed by a stop off at Standedge Visitor Centre. During the summer months, you can even catch a canal boat from opposite The Railway pub, which will take you straight there.
You can then go on an expedition into the tunnel itself, followed by tea and cake at the on-site café.
If you're still feeling adventurous, then take a picnic and head to the res, just off Waters Road. It's a perfect, inexpensive day out for the whole family.
If you love playing golf, you could head to Marsden Golf Club, a 9-hole course with views over the moors. On the same site, you can play tennis, bowling and cricket too.
If you're looking for somewhere to stay, browse the many properties on AirBnB.
Browse the houses for sale in Marsden, and contact us if you're looking for a Huddersfield estate agents to sell your home.